Shaw Uses Full Throttle Search Engine Marketing

   The ideal approach to market your goods and services is to combine SEO and SEM using a properly sustained growth model. Concentrate on a strategy that demands better content, not higher rankings. Be patient, over the long hall you will slowly bring your principal optimization ranking up to speed. Once you have a solid ranking you can use a service like Adwords in a campaign to carve out your market niche.
   Shaw can provide your company with the tools to market your message in an effective and surprisingly affordable way.
Search engine optimization  Video  ( 1 hour , 41 seconds)
Basic Search Engine Marketing Points to Consider:
When Location, Location, Location Takes on a Whole new Meaning.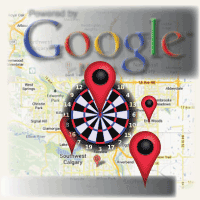 It is extremely important for local business to know that they are being seen online locally through Google Map Optimization. Check to see if your business is on the map.
   Local map results in Google now prominently feature a local map (frequently above the organic rankings) showing the most relevant local results for typed keywords in the search engine.
   Let your business stand out on that Map. The optimization of our code and Google Map ensures that when the public preforms a search, your visual location will stand out to enhance the customer's experience.
  Can your business afford not being listed in a search result that provides a potential customer with your visual location?   I think the answer is obvious.  
Implementing Your Strategic Pay-Per-Click Marketing Campaigns.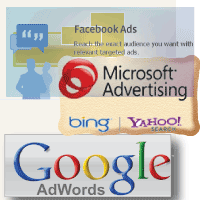 People search on Google and Bing 24 hours a day 7 days a week using keywords (or search terms) to explore for specific products and services.
   Pay per click brings your ads next to or above relevant Google or Bing search listings. With these ads you can target customers who are actively searching for a specific item that you happen to sell. Peak their interest with compelling content and a potential customer can be directed to one of your landing pages.
   Shaw can bring a wealth of strong keywords, eye catching sponsored links and a powerfully persuasive landing page to your next marketing campaign.
Building a Solid SEO Marketing Strategy.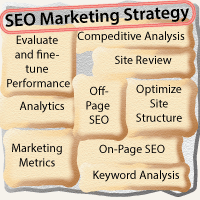 To properly evaluate Your Current Situation, you must first:  
know where you are.
analyze your competitors and evaluate their performance.
write quality content because search engines truly long for a diverse content structure.
launch social media promotions and strike up thoughtful engagements with your target audience.
build up a positive voting record through the use of back-links.
optimize your on-page SEO, making sure you have a friendly URL structure in place.
and finally, perform keyword research that helps determine what word or phrase reaches your targeted buyer.
Announce a Memorable Press Release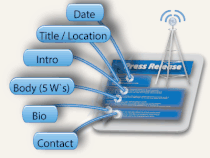 A strong focused strategy from one single press release can produce amazing results. Unfortunately business usually puts a weak effort into the planning, design and publishing of their public announcements which in turn leads to lackluster results.
A few points to remember: keep the message short and to the point, write in the third person, always quote a reputable source and avoid like the plague over-hyped wild claims.
   With proper planning, a press release can turn out to be very successful. A solid understanding of how the PR maze functions will help your message reach out farther to influence spending habits.