About Us : Shaw Brings Affordable Website Design
    Need more information about Shaw Website Design Group? You came to the right place. We are a cutting-edge interactive marketing firm specializing in affordable website design, eCommerce solutions, mobile app development, graphic design and search engine optimization. We proudly offer Canadian Small Business, Artists and Photographers, great website designs that are properly designed and extremely affordable.
    A well designed website must properly present the correct markup language that search engines love. This allows for rich snippets, reviews and important pages to be properly indexed and displayed in search results. For this you need a programmer and you have found one here.
    I have been actively programming since the 1980's and bring with me a wealth of experience covering everything from assembly language to front-end HTM5. To ensure that my skillset remained current, I enrolled and completed a crash OOSD program in 2012 at the Southern Alberta Institute of Technology.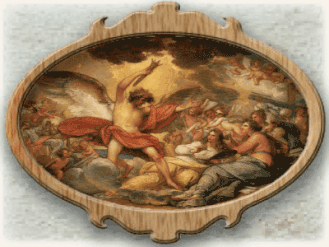 Shaw's extensive knowledge and creative thinking provides our clients with unique, specialized designs at an extremely affordable price.
    Our goal is to maximize our clients online presence through strategy, design, technology and conversation. All of our designs and ideas are fully customizable to suit your needs and will help you communicate your  company's image to your target audience in a clear and powerful way. Our specialized branding uses the latest technologies to achieve top search engine rankings.
    Shaw offers a first class support network that ensures projects are delivered on time and on budget. This network guarantees a solid, honest and reliable partner that will be truly there to help you grow and succeed.
    We are based in Calgary, Alberta and offer services throughout North America. We appreciate your interest in our company and look forward to working with you in the future.
Warmest Regards,
Tim Shaw
#1 4508 8th Avenue S.E.
,
Calgary
,
Alberta
,
T2A 0A8
Customer Service : 403-454 9278
Hours : .
Website : http://shawwebsitedesign.jimdo.com/
An affordable way to establish your web presence.
Reviews
We take pride in delivering a quality product to our customers.
Here is just a small sample of that feedback:
Shaw Website Design Group
's
---
Sean McManus

, Norwich, United Kingdom - January 4th, 2014

01-04-2014****
John Brzoza

, Vermout, United States - Febuary 15th, 2014

02-09-2014****
---
Shaw Website Design Group,403-454-9278,1 4508 8th Avenue SE,Calgary,T2A 0A8
Share your experience with our service.
If you happy with our service, why not provide a testimonial?
You can leave a review here * hint...its the pencil icon

Shaw Provides Small Business with Affordable Web Templates and Designs..