The Jimdo Store Shelf stocks a wide range of products ranging from affordable Jimdo templates to full-blown Jimdo development suites. Whether you need help in starting a Jimdo website, are in need of a Jimdo template installation or require an expansion to your existing Jimdo website, count on Shaw Website Design Group to provide the solutions you need, at an affordable price.
    Shaw Website Design offers you a flexible way to launch your creative message using Jimdo.

Featured Item is our Jimdo Starter Template
     Our Jimdo Store Shelf featured item is our affordable Jimdo Starter template. This template provides your company with a properly setup and connected Jimdo landing page linked to social media, search engines and directory listings. You are free to develop the Jimdo template using our resource libraries and if you need our help, just drop us a line.
Our Winter 2014 Special Offer Direct to You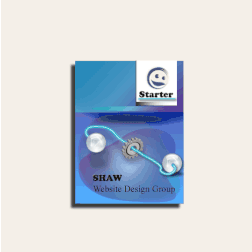 Jimdo Starter Template
Includes the following:
Free Jimdo .com domain name.
Initial landing page deployment.
Main menu Layer will be linked to 3 blank pages.
Graphics Developed for the header and body's home page.

Analytics

attached
Google and Bing search engine awareness.
Rich Snippets built and tested.
Backlinks from regional directory services created.
Site specific email account
Linkedin, Google+ and Facebook pages built and connected.
    $60.00
* G.S.T. Included in price
* Company must be registered
Shaw has the Jimdo Tailored Options to Suit Your Every Need.
Please feel free to contact Shaw if you have any questions about Jimdo.
Reviews
Jimdo Template Starter Kit
Brand : Jimdo | $60.00 In stock
Site : http://shawwebsitedesign.jimdo.com/purchase/jimdo-store-shelf/
Designer: Shaw Website Design Group | Model : Jimdo Starter Template
Product description: An Affordable Jimdo Template web page will be developed and synchronized to Google, Bing, Facebook, Twitter, LinkedIn and Email accounts.
Customer reviews:
Rated 3/5 based on 1 customer reviews
Jimdo Template Review - by Author name
We are still waiting for our first Jimdo Template review
Contact Information
Shaw Website Design Group
An affordable way to establish your web presence.
#1 4508 8th Avenue S.E. Calgary, Alberta | T2A 0A6
Website : http://shawwebsitedesign.jimdo.com | Email Address: shawwebsitedesigngroup@shaw.ca
Customer Service : 403-454-9278 | Hours :
Share our business card : Addy
Shaw provides affordable Jimdo Templates and Jimdo Development Suites.