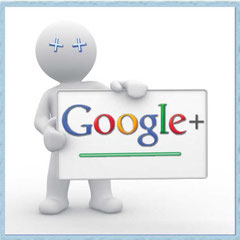 Many marketers are wondering about the effects of Google+ on search results, and for anyone with a Google+ profile, a few personalized searches make those effects quite apparent. In today's Whiteboard Friday, Marshall Lee the vampire king (don't be afraid, it's just Rand) explains how having the right circlers on Google+ can lead to top-ranked results for even the broadest of queries in their SERPs.
http://moz.com/blog/using-google-plus-to-appear-in-the-top-results-every-time-whiteboard-friday
Using Google Plus To Appear In The Top Results Every Time | Whiteboard Friday
Sharing of online content by users on the Google+ social network is set to surpass sharing by Facebook users by February 2016 according to a new US study from search and social analytics specialist, Searchmetrics. The forecast comes in the run up to the 2nd anniversary of the introduction of Google+ which was first announced at the end of June 2011.
Encouraging people to share URLs for web content they find online with their friends on Google+, and collating data about how actively these links are shared and by whom, is very likely  a vital part of Google's strategy for delivering fast relevant search results according to Marcus Tober, founder and CTO of Searchmetrics.  And his company's analysis indicates that Google+ is enjoying rapid success in this area.
"Google wants as many people as possible to share things – web pages, blog posts, videos etc - they find useful and relevant with people they are connected to on Google+. It can roll up this information into the mass of data that helps it understand which content people consider valuable and useful and give it insights about how to position it in search results. This social data will also help Google build more personalized search results that tie in with a person's social network connections and activities – something for which many people think Facebook has a head start," explains Tober.
http://www.realwire.com/releases/Social-sharing-on-Google-to-overtake-Facebook-by-2016-predicts-new-study
[Infographic] Google's 200 Ranking Factors
   There's no doubt that Google's algorithm is more complex — and volatile — than ever. The days where SEO was all about meta tags and backlinks is long gone. Google now uses at least 200 ranking factors in their algorithm, including social signals, user-interaction signals, and trust.

If you'd like a bird's eye view of these factors, then this infographic by Entrepreneur.com and Backlinko may give you some much needed perspective. The piece covers all of the known 200 ranking signals that Google uses to rank sites and pages. However, it's important to note that many of these aren't proven or official ranking signals.
http://www.searchenginejournal.com/infographic-googles-200-ranking-factors/
Google's 200 Ranking Factors - An infographic by the team at Google Ranking Factors
Embed Google's 200 Ranking Factors on Your Site: Copy and Paste the Code Below
Google's 200 Ranking Factors - An infographic by the team at Google Ranking Factors
Subscribe in a reader